Student Leadership Opportunities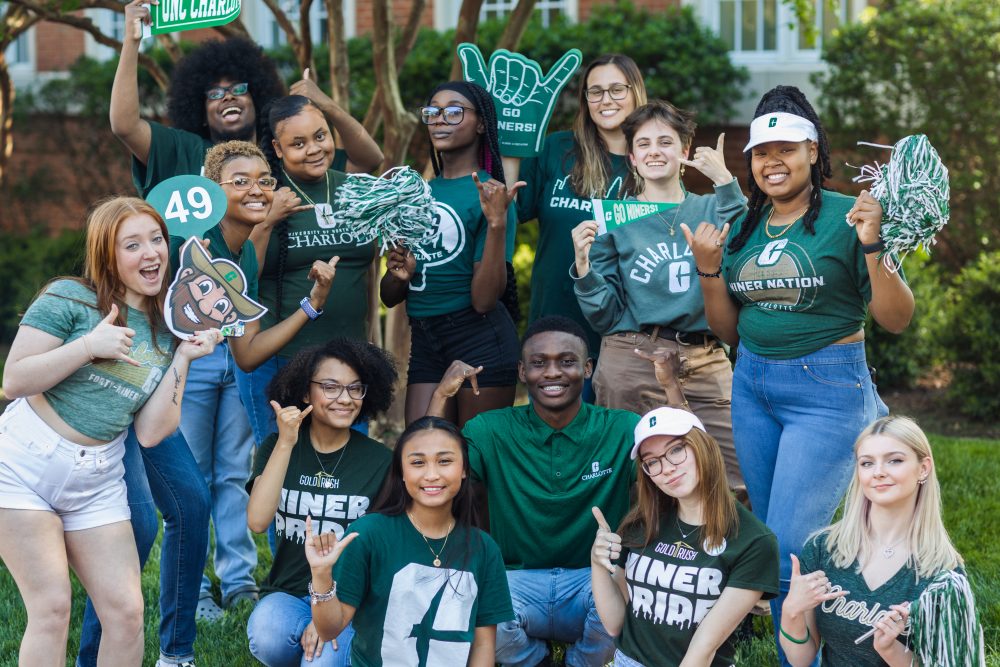 Enrollment Programs & Communications offers a variety of different student leader positions each year that support new students' and families' transitions. Below you can find more information on available positions and timelines for hiring.
Click the position title for a description of the position (if available).
Orientation Counselors
Being an OC is a memorable experience where you can build meaningful connections across campus. Orientation Counselors serve as role models to first-year and transfer students in their adjustment and transition to Charlotte. As an OC, you'll learn and practice specific skills, exhibit problem-solving strategies and implement our New Student Orientation program.
Our application for the 2024 Orientation Counselors is NOW OPEN at the button below, and closes on Oct. 6, 2023 at 11:59 p.m. EST.
Interested in learning more before you apply? Attend one of our interest sessions to hear from former Orientation Counselors and current interns on our team. Pre-registration is not required. Each interest session will last approximately 60 minutes and begins at 6 p.m. on the days below:
Tuesday, Sept. 19, Cone 113
Tuesday, Sept. 26, Cone 113
Wednesday, Oct. 4, Cone 111
Orientation Interns
All positions currently filled.
Operations interns
All positions currently filled.
Enrollment programs interns
All positions currently filled.